There are definitely some perks and benefits to being an owner operator.  You could more money in less time OTR.  But you won't enjoy being an owner operator unless you know what you're getting into and how to play the trucking game.  
If you don't know the answer, that's cool.  If you have no idea what I am talking about, you are definitely not ready yet! lol.  (But you're in the right place to learn more.)
You'll discover the difference, plus other terminology  and various scenarios to consider before becoming an owner operator, lease operator, independent contractor or for buying a truck. The term Owner Operator is used loosely.  You'll see what I mean.

Being an Owner operator is not a job or hobby, it's a business. It requires certain skills and a certain mindset.  I recommend driving for a trucing company for a year before becoming an owner operator. I'll explain why.....
What is Required to Be an O/O

Right mindset - About the equipment and operating the business
A plan - Goals and the steps leading to achieve them
Discipline - You need to do what is required when it's required
Proper Equipment - Based on what you plan on hauling and your goals
Capital - A business term that means enough money to operate 

I explain these things in more detail later.  If they mean nothing to you read this entire page.

Right Mindset
It's a business.  You're part of a team with brokers, mechanics, shippers and receiver.  The way you communicate will affect the relationship which could determine whether you are chose over others to do business with!
Just because it's your truck and company doesn't mean you can be a dick with people, it will work against you.
It's a business.  You need to plan for breakdowns, and fixed expenses.  You need to keep organized paperwork, records, bookeeping, information etc.
It's a business.  You have to do critical thinking to determine if you should take certain loads or not.  If you should go in certain directions or not.
Have a Plan
Have a business plan in place for how your will stay in business.  How much will you run each month?  What is the target rate you need to be profitable?  What is the least you will haul for?  How much should you set aside for maintenance?  Build credit for the business so you have it if you need it.
Discipline
There will be loads that make business sense for you to take although you might not want to do it.
There will be times that you should work, even though you want to take time off. 
For example, you just had a breakdown that took down your cash reserves before you had planned to take a few days off and the next month you might have your insurance down payment due or some other know bill.   A great paying load comes up.  You need to realize freight opportunities are not guaranteed.  If your reserves get low, you might want to prioritize that over time off.  Unless it is NEEDED
Spending money on dressing the truck up before having extra money reserve built up 
Proper Equipment
Choose the type of truck you buy based on where you will be running and what you will be hauling and how long you will be out on the road.
You might need a certain amount of horse power, certain size cab to ensure the comfort that will keep you on the road for planned time out.
You might need a certain type of trailer based on what you want haul.  Some brokers won't book you with a trailer over 10 years old.  Others want to have E tracking.   Some require at least 3 straps sometimes 6 or 7.  (You want ratchet straps and not the cheap ones)
Don't worry, if you do the research and have a plan you will then be able to determine what equipment is needed based on that plan.
Capital
Before becoming an owner operator be sure you have $20,000 saved up and establish a line of credit with vendors, mechanics and fuel cards.
That way if you avoid being in a bind where you can't handle unplanned expenses like breakdowns, non payment to you or anything weird that might come up.  
Most important thing, don't be like those who go and start spending all of the money they make as soon as they start making money.  Again, set aside a nice maintenance account that you don't touch for maintenance and then you replenish.  Set aside a $5,000 to $10,000 emergency that you don't touch unless it's an emergency as soon as you can.
Should You Buy a Truck - What is Leasing - Which Truck to Buy

Owner Operators Benefits
Paid more in less time
More control over the loads you accept*
Can work when you want to*
Can write off more expenses
Can take who you want on the truck with you *

The asterisks means there are a lot of variances depending on how you choose to operate.  If you are leasing on to a company some let you choose from a load board.  Some offer you 3 loads and you choose 1.  Then at some companies you are expected to take the load they give you. 
As far as working when you want to again it depends on the policy of the company you choose to lease to or how hard you need to run to handle fixed expenses like the truck payment and insurance, etc. 
Some have to run 3 weeks to cover those costs some can run 1.
Who can ride on the truck with you again depends on which route you take to become an owner operator and what outfit you partner with.
With your own authority all of these are your choices.  You're the company.
If you're lease on to a company, it's their authority and their rules.

Becoming an owner operator is not all glory. There are things that you should consider before becoming an independent contractor. It takes a higher level of responsibility, attention to detail and good business aptitude.
---
It is a Business
Many people that fail as an O/O, do so either because they are leased on to or do business with poor quality companies, lack vision, or don't see their operation as a legitimate business. Trucking as an Owner Operator is a real business.
Also, becoming an owner operator doesn't mean all of a sudden it's your world, you call all the shots and no one else matters. You still need to have a positive attitude and realize that everyone is part of a team to get the job done if you want to make money.
If customers can't get their freight on time and experience good services, they will choose another carrier. Some drivers contribute to the carriers poor reputation then complain about low freight pay and slow freight. Think about it.
It is a shock to some new O/O's that you still are expected to do some things that you might not want to do or go some places that you don't want to go at some companies that you lease on to. 
Something else you might not want to hear.... Many without their own authority, don't make much more money than an experienced company drivers at the end of the year after expenses and taxes are paid. Their greatest benefit is more freedom, not necessarily more money (as you will learn later) unless they are business savvy, conservative and forward thinking....  AND working with the right trucking companies, brokers, load boards etc.

Having a tax specialist who is familiar with trucking and life as a trucker and a trucking company business is also highly advised for best results.
Owner Operator Trucking Tips and Advice
My advice is drive 1 year company driver first and learn all that you can.

Listen to the words of successful O/Os. This is Casey an owner operator out of North Carolina. He hauls cars and will give more advice about car hauling on the car hauling page but here he will tell you about the mindset an owner operator should have to help him be successful in the trucking industry.
Options For Becoming an Owner Operator
Own or buying your truck, operating not with your own authority, instead running under the authority of another trucking company. (Called leased on to that company) That is what the page you are reading now is about.
Owner Operators can either lease on to an established trucking company or they can get their own authority and become a motor carrier. Which route is better? It can't be said which direction is the best way go, it depends on the individuals desires, situation (his contacts, money in the bank, family, equipment, business intelligence, etc)
Getting your own authority is more pay and more responsibility . With that route...YOU ARE The Motor Carrier and handle or delegate administrative and regulatory aspects of the business. Follow the link above to find out more.  
Owner Operators leasing their truck on to a carrier are responsible for paying most of the expenses associated with moving that freight (there are a few companies who pay tolls or other expenses). Weight ticket, tolls, permits, violation tickets for inspections, fuel, maintenance, repairs, parking, lumpers, etc.
Are you responsible enough to make this O/O venture work?  Only you know.
Leasing your truck on to a carrier is has nothing to do with leasing a truck.  It just means instead of getting your own authority you are running your truck under another motor carriers authority and usually getting your loads from them as well.  They also tend to do most of the paperwork for you including paying you.  That's why they take from 10 to 30 percent of what the load pays and pay you the rest.  Plus you don't have to wait on your money from the customer.

You are buying your truck not leasing it from that carrier, in this scenario I am covering.  Buying your truck is the best deal if you can do it.

The cheapest way to buy your truck is to get a loan from the credit union or bank and get the truck from a dealership or individual who is selling.  Some large trucking companies like Swift and Schneider sells trucks too.
Some trucking companies will offer you the option to buy or lease the truck from them.  Often they will have a subsidiary company that handles that part of their trucking business to do the loan or lease agreement.
This might be a good option for people with bad credit and limited funds who have great work ethic, discipline to finish the terms and a game plan for advancing their career. Again this section is not about leasing from a company, it's about buying your truck.  For leasing a truck go here.

If you have poor money management skills, you should not become an owner operator yet.  Save some money, fix your credit, work on your discipline and then go O/O.  Do your year as company driver and learn the game.

If you have good credit, and the skills mentioned above, compare prices of getting your truck from the dealership against the trucking company.  You might find your monthly truck notes are cut in half or better.

Should You Become an Owner Operator?
You must have good work ethic
You must be disciplined in doing what you need to do
Good at money management
Have an understanding of general business concepts
Understand the freight lanes
Have minimum $5,000 on hand preferably $10,000 for repairs or guaranteed line of credit for it.
You want good credit so your payments are low
Hard to say, you must ask yourself that, based on what you have learned and what you already know and the type of person you are.
I became an O/O after about 7 months of driving. I learned many things the hard way. Plus, I was blessed to buy a good truck and lease to a good company. I have met drivers who started off driving as an owner operators. Most of them were retired from somewhere else and had money saved for emergencies.
I don't recommend anyone to become an owner operator until you drive a year or so. The best way to determine depends on how well you handle business and how fast you learn about things you are involved in. (In this case the trucking industry.)You need to know about the ins and outs of the industry to take on the responsibility of an owner operator.
It can be pulled off with less experience if you are ambitious and willing to take risks.  I am telling you it will be a lot you aren't aware of and I can't teach you....

Can You Become an Owner Operator with No Experience?
Short answer yes.
Do I recommend it? No
But the reality is if you've read this entire page and you take the advice then you will likely be prepared to go through the pains (or possible avoid some) of having no experience.
That is is you take the advice of setting money aside and having the right attitude, discipline, do a business plan etc.
But consider driving for a year first, unless you get a mentor to advise you along the way.  I bought my first truck after about 2 months of trucking.  Felt I had asked enough questions....it worked out but wow! lol.  Some things only time served and a mentor will help you prepare for.
Why I suggest drive company first for a year

You need to learn more about freight lanes
You need to learn some of the logistics behind trucking
You need to be exposed to the predictability
You get a chance to experience issues with the truck on company $$$
You get a chance to improve your driving skills with company equipment
You get to learn trucking overall without the responsibility of ownership
I will give you an example of what i mean. After being a driver a while you learn that it's hard to get a load out of some parts of Florida a certain time of year, same thing for California. You learn that freight coming out of those places are going to be real cheap in the slow season.
If you jump in this off the street you wouldn't know those types of things, which mean you would loose money going to those places at the wrong time of year because your expenses stay the same and your profit is shot either in low freight rate or delay time waiting on a load.
You could have driven 3 trips from North Carolina to Chicago in less time and ended up with more money. You don't jump in the game with that knowledge. You learn that with experience.
Talk to a lot of owner operators before becoming an owner operator.  If possible talk to one at the company you are looking at leasing on to if that's how you're going to do it.
Remember as an Owner Operator you'll be paying these high fuel prices and all other expenses associated with driving. The expenses have gone up but the rates haven't!
O/Os do best when they find a niche or companies to do business with directly. (cut out brokers)  Especially if you are wanting to run on your own authority.

Or hauling some specialized freight like household, heavy hauling, or shrubbery, etc. I've heard hauling bread dough pays pretty good.
Even being leased on to a specialized hauler can bring in a decent wage I would think, lets wait on some driver feed back on that.  However, if I can make a killing hauling general freight, it makes sense that doing specialized is a lot more especially if it pays percentage.

In any case, hauling regular freight often don't make any more than an experienced company driver at the end of the year. Unless you have all of the pieces of the puzzle in place.  Great company, great equipment, rates are up, weather cooperates or you can choose where and when you run.

The biggest advantage he or she does have is more control over where they run and not having to run as hard to make it (Unless they got a new truck payment. Then you don't have much time to break)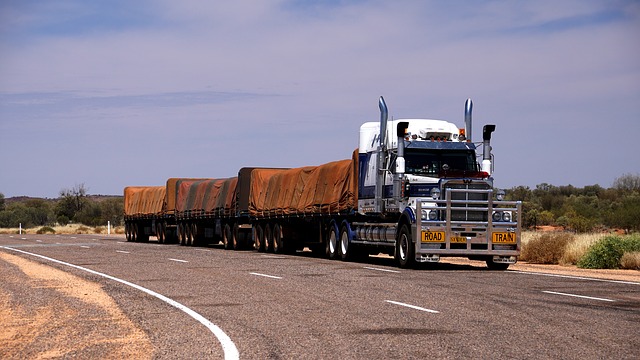 How much does Owner Operators Make
People always wants to know how much does an owner operator make. There are many variables to how much an owner operator makes. It mostly depends on the type of truck driving jobs he's chosen (what he's hauling) and how he's paid.
They may get paid percentage of the freight charge or paid by the mile. Just like a company drivers, the more specialize the freight the more is paid.
Typically a owner operator hauling regular freight over the road can expect to gross $100,000 - $150,000.
Remember this is gross!
At the end of the year after taxes and all the expenses come out(depending on how his operation is set up)the driver ends up with anywhere from $35,000 - $100,000 or more than $250,000 hauling specialized freight.
Larry is an O/O with Fedex.
He is always looking for top notch team drivers with a clean record to run East to West and back. He is based out of Dallas. You must have a clean driving and criminal record to drive for this owner operator.
I talked to Larry for long enough to feel confident that he is someone you probably would want to drive for.
A problem he runs into is clowns who don't appreciate the opportunity. It's a shame because finding good people to work for is not easy. For me, I think this is a very serious message to all parents about how important it is to teach good work ethic to your children and make them appreciate opportunities and other things in life. (ok, didn't mean to go into all of that...)
O/O with more tips, advice and insight to add do so below
What Are Your Comments?
What are you thoughts, ideas, or comments about the information on this page? Do you have experience with the topic. Can you give additional information? What's your story? What's your insight. What's your opinion? What's Your question? Share them with us!
____________________________________________________

DO NOT make childish posts attacking people or companies.
DO NOT abuse this site to get back at someone. You will be banned.
____________________________________________________
Other Comments
Click below to see contributions from other visitors to this page...

Top of Page