About Us
How did lifeasatrucker.com come to be?
My name is Hervy "The Crazy Trucker" Christmas. One day, I was sitting in the living room looking at television and a commercial came on.
I had just lost my job with an IBM contractor when the bid was not renewed. I had actually been trying to think of something different to do where I wouldn't face the same scenario. I also wanted something completely different. A commercial came on for a truck driving school in Dunn North Carolina.
Truck driving was not something that I had thought about doing, so I joking laughed and said, "I should go out there and become a truck driver."
A minute later, it hit me. "What do you find funny about this? It's an awesome job. Great pay. You travel the country. You are not in a building all day. It's a lot different than being micromanaged or doing production on an assembly line."
I thought about all of the times that I had tried to give input on my last job with no one caring to consider my suggestions, even though they made perfect sense and would have increased their profit margin. (from my perspective of course, and they wouldn't say why it wasn't a good idea)
I digress... lol
What really got to me is that I could drive all around the country. I loved to drive. I used to drive around Durham 30 times a day. In a circle. lol. (Gas was a lot cheaper)
The other big kicker is that I wouldn't need to pay rent. That would be money saved.
I was sold on the thought and the next day I went to trucking school which had just started. I jumped right in.
Trucking school was a breeze. When I graduated though I was overwhelmed about the number of companies to choose from. I was paralyzed and wouldn't choose. I was over a month still trying to decide when my classmate called me and told me the company he was with was a good company. That is what I needed. After a few calls from him I decided it must be true. (as opposed to exaggeration, lol)
When I got on the road a few months later, things were a little different than what I had expected. Not that I had really thought about what to expect but they were different than I would have thought had I tried to predict what to expect.
Confused yet?
Well here is one thing to think about. I didn't even know the questions to ask to get the information that would help me even if I had tried to ask questions? Well not all of them.
Small things....
There was paper work to keep track of, more rules than I had realized, even someone to answer to sometimes. Even before getting a job I was overwhelmed with the number of companies to choose from.
More serious things....
You don't get back home as much as I had assumed or was told. You don't always get home on time. The money is not as much for a new driver as I had been told. You couldn't take people with you on the road at some companies. Plus there was a lot more work to driving than holding the steering wheel, including but not limited to loading and unloading sometimes.
Good for me though, none of those things mattered.
I had no girl, wife or kids. There were 3 kids that I cared deeply about and missed but they were my ex girlfriend's and we had split up. I was too young (in maturity) to realize that it didn't mean I couldn't still see the kids. (Well, I am also making an assumption)
I am sure my attitude toward life also helped to easily cope with the surprise of the road too. Mom and Dad always taught my brother and I When you have something to do, just do it. Don't waste time complaining or dreading it just adapt to the situation and do it.
So you see, trucking wasn't really that bad for a guy in my situation and with I had been taught or come to know. However, I was blessed to be in the situation and of the mindset where that was the case.
What I quickly saw though was a lot of guys who were in totally different situations and having a different mindset. They had challenges that made them miserable. It started with them knowing as much about trucking as I did when they started. That is very little.
However, because they were in relationships, debt or just couldn't easily adjust to what they didn't expect, it caused serious problems.
Some drivers were stuck at companies who treated them poorly and they were stressed. They also got paid much less that they had assumed but needed a certain amount for bills or the family.
With so many companies to choose from, I wondered why drivers would complain so much and stay with the company they were at.
I found out why? They couldn't.
Log book violations, tickets, dirty drug tests and later I saw that health was also a factor.
Other companies wouldn't hire them. Later, I realized that the companies that they were at knew this and so that also came into play with how they were treated.
Picked up on something else along the way.
If you don't have a good attitude it can negatively affect the relationship between you and the person who is dispatching you on loads. This affects your ability to earn.
It can also cause you to act inappropriate when being stopped by the D.O.T. Or Highway patrol. Right or wrong if you have a bad attitude with enough of them you will run across those who will be sure to find a reason to ticket your or at least not give you a break. A poor attitude is a gateway to many problems with your company and the authorities.
This seemed like a story that needed to be told. A situation that need to be addressed and hopefully tragedies that needed to be prevented.
I started making mental notes in 1999. I started recording footage and writing notes seriously somewhere around 2003. I wanted to present the story of the truck driver lifestyle to the public so that they would learn what truckers and trucking life is really like.
I especially wanted to help people think through some things before they actually became truckers to determine if they should really get their CDL and go OTR or not. I wanted them to know if they were compatible for the trucking lifestyle.
Plus, I wanted to be able to use trucking as a tool to teach some of the life skills, principles, and lessons that was needed in order to approach the job in a way to make it a successful career.
I had wanted to have a social impact doing things in the community for a while and hadn't finalized thoughts on how to do it. A non profit was in mind but fizzled out.
Soon the idea of using trucking as a tool to have a positive social impact became my goal and then my passion.
Instead of focusing on the community in general after talking to so many people who seemed not to want to hear anything useful about life (just weren't ready), I figured I could sneak this type of information into the minds of people who were interested in trucking. :-) ssshhhh
Fast Forward a few years.
In 2006 I was looking for way to make money online in my spare time because I knew that I didn't want to drive forever. I had no wife or kids and I didn't want to be on the road driving in either of those roles. (To each his/her own. That's my preference)
I ran across SBI. I was interested in their affiliate program. That is promote their product to receive a portion of the money for the sale.
I had played with many other make money online programs and some were scams, others were ridiculous. (No surveys for me!)
By the way, I had been looking into making money online since 1995 when I bought an online Storefront for like $3,000, lol. I was also a virtual travel agent, had a auto responder reminder service. None of which made money, lol
I wasn't really convinced at first about SBI and did what a sensible person should do.....read about the company and the guy behind it. After learning how Dr. Ken Evoy came about starting the company and hearing what type of guy he was, I could tell he was pretty much, the same type of person I had become.
I immediately signed up as an affiliate. Didn't feel too comfortable about it much because I hadn't really used what I was trying to sell.
I then went and read information provided and watch the videos about how to use the SBI product, a software for building websites. After learning more and more about the entire process that he had develop, I realized that building a website about trucking life could be a way to capture the attention of people looking for information about trucking jobs.
Putting the truth out there would discourage those who are not compatible for the trucking lifestyle and help guide those who are. Meanwhile I would find out if the software was worth promoting.
At the same time I could try and enlighten their minds to a new way of looking at life so they didn't ruin their license, relationships and finances.
Now I had already built a couple of websites but I didn't really know what I was doing. First one in 1999 with anglefire easy. Then my own domain and design in 2000. (Disaster, lol Meaning no traffic.)
But what I learned is that SBI teaches you everything step by step from concept to end results, including natural SEO helping you get found by search engines.
I figured if nothing else, I would know for sure how hard to push the affiliate sales after trying it. Because I would know if it actually worked like it was promoted or not.
Well, you are on the site now if you are reading this. You probably got here from a search engine, where I rank number 1 for many trucking related keywords as a result mostly of SBI's guidance and and instruction.
Needless to say, the SBI product did in fact work and you are living proof.
More than 1,000 people visit per day from around the world with roughly 70% percent coming from the US. Great visitors and contributors help me keep the information growing.
But I kind of forgot about the affiliate thing for the most part after getting so wrapped up in the website because it took off so well. It's hard to keep up with emails and submissions. lol. Not complaining.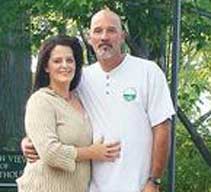 Jennifer was the first to ever take an active role in helping with the vision. She seemed to understand what I was trying to do and offered to participate, specializing in advice to truckers and their wives, since she herself struggled with being a truckers wife early on.
I met her and Keith her husband in person a year or so later. Both are great people and we had a good time at the restaurant in Pa.
Soon after came
Jimmy who offers a lot of wisdom after being a driver of 35 years. We met too out in Kingman, AZ. Went to a restaurant and I got sick by the time we departed, lol. But we had a good time talking about trucking and how things have changed.
You'll see video of both meetings on the website.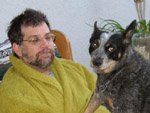 Eventually came Collin who narrated his trip through trucking school, that was cool but he disappeared shortly after, it still was a great contribution though.
You will see Nick V commenting often too. He started as a discouraged newbie. He kept getting doors slammed in his face, but he never gave up until he got hired.
In about a year's time he was training. (He had that winning attitude I was talking about). These are some of the people who really help make the site shine, they provided input often when I was driving and too busy to do so.
Later came American Trucker and Dennis who has shared some serious insights.
I have had countless offers to do TV shows but from people who found me because of the website. It's not really my cup of tea to become famous. Just like I don't want to drive a truck (out of need) as a Father or husband, I don't want to be famous as a Father or Husband. LOL. (To each his/her own!)
I planned to get back to the affiliate marketing of Solo Build It after all of the success and proof that it worked but ended up writing a few books, recording a few CD's and DVD's which distracted me a little from the affiliate program in exchange for being able to deliver my message.
As you might have guessed all of this brings in a little income too and could bring in more if I spent more time on the business side of things.
But, in Sept 2011 my trucking company went out of business. Now I have a little more free time. First, however I went straight to taking classes. I am now a certified Life Coach and I have completed the Counselor Training program in Tennessee as well as proactive parenting training all to help me be more effective with my coaching on the website, CD's, writing and leadership.
In 2013 I will bring new things to the trucking industry.
Eventually, I will push the affiliate program more, because I know the Solo Build It website building software works. It works so well that It's hard to find time to be an affiliate. But I guess you take the bitter with the sweet. Lol (sarcastic)
If you are looking for a way to make extra income, you might want to check it out Solo Build It software of the affiliate program. And you might as well use my affiliate link to do it if you want
try it free for 30 days.

Contact Us

Home

Let me know what you think about the Website.
Positive, negative, good, bad, doesn't matter as long as it is constructive.

What's good about it,what's missing on it, what did you like or didn't like?

Did it give you good enough insight about life as a trucker to help you make an informed decision?

Did you realize that there is a lot more to being a trucker than you knew or had considered?

Talk to me! Talk to the people!
What Others Have Said
Click below to see contributions from other visitors to this page...