Professional Drivers: Add to the list items, tools, equipment you think new drivers should take on the road below. Thanks.
---
Trucking Tools and Equipment
There are not a lot of tools or equipment that you need to take on the road with you.  If you are going out as a trainee, you don't need to take any.  When you go solo, there are a few that could be a lifesaver depending on what situation you end up in.

Tools you could take on the road with you?

The tools you will need to take on the road will depend somewhat on the type of trucking job you have. If you are doing anything specialized you will need tools that other drivers will not need.
Most of these tools and equipment to do the job will be issued to you if they are necessary for the job.  Others you will be instructed to purchased and be reimbursed later or you may have to pay the tab yourself if they are not required.
Now, just because they are not required, doesn't mean they won't come in handy to have.  Could save you a lot of time and frustration if you have some of these basics on hand.

What we will cover here are the basic tools, equipment and items that you should take with you on the road as a new truck driver.
But first, we will talk about the personal items that you really need to have...

Personal Items To Take On the Road
Soap
Foot powder
Personal Lysol (or other disinfect) spray for the toilet.
Flip flops for the shower
Shaving kit(with toot brush, toothpaste, razor, deodorant)
Sheet, Blanket, Pillow (Some people will take a sleeping bag)
Towel and Wash Cloth
Healthy snacks (I added that in case you don't go to the food page.)

All of the large franchise truck stops will have a towel and wash cloth but if you end up at a small mom and pop sometimes they won't have a towel or wash cloth or it may be falling apart from the bleach. Also, they may require a fee to use them.

Soap that the truck stops have is not the best so you may want to take your own.  They leave a film of residue on you! lol.  (Cheap!)

Tools That You Should Take On The Road
As far as the tools that you should take on the road. Most companies don't want you working on the truck so the tools you should have unless you're an owner operator are minimum and not really required, but they may save you a lot of time and even get you out of a jam if you have them. They are inexpensive and could also be used at home.
These tools are:
Gorrilla tape
Electric Tape
Screw drivers (Phillips and flat head)
Vise Grip
Adjustable Wrench

Gloves for fueling, unloading freight 
50 ft airline

Other Useful Equipment I recommend Taking On The Road With You
These are some things that you may want to take with you on the road. Some of these items you would not want to lug around until you are assigned your own truck.
- Camera or Camcorder (to record anything that occurs out of the ordinary or as proof of a certain issue or problem. Say there is a hole in a box on a pallet that they leave on your truck. Or supposed some backs into you in a truck stop while you're inside and leaves. You record these things and there is no debate about it later)
Also these recorders helps you to document traffic incidents.  (Make sure you have a tripod or camera stand.  Also know your company policy for recording YouTube videos and videos in general.  People are getting fired for doing dumb things.  Follow all laws when your camera is capturing road footage.  Ex.  Don't roll through stops signs or red lights.)

- Voice recorder. This may come in handy if you don't have a Qualcomm or company issued computer for load information. Some phones will be equipped with this capability.
- 12 Volt Cooler So that you can buy your food in advance to save money on the road. Don't buy this in the truck stop, much cheaper in discount store.
- Laptop. This is useful so you can do productive things with your down time.
- Mobile Phone - I know, duh, lol. 
- Inverter -Convert DC power to AC power.

Make sure it is strong enough to run what you plan to take on the road.  Microwave, refrigerator, etc.  (Know the company policy on wattage, installation and whether you can even have it or not.)

What Tools, Equipment or other Items Do You Take OTR
What did I leave out? What tools, equipment, or other items do you take on the road with you that you recommend new drivers should take too.
See what other drivers take on the road
Click below to see contributions from other visitors to this page...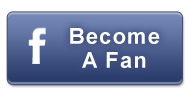 Trucking Tools, Equipment and Gear Top

Other New Driver Tips