Professional Drivers feel free to share you wisdom at the bottom.
---
Trucking Tips For New Drivers
Be Patient - Be Positive - Be On Time - Be Compliant - Be Safe
These trucking tips for new drivers should help shorten the learning curve and adapting time of the trucker lifestyle. It will help you be more productive, more safe and earn more money at an early stage in your trucking career.

Use These Truck Driver Tips To Your Advantage
We share our tips, insights, and hard learned lessons from experience from life as a trucker. It is broken down into several categories so that you can select specific areas according to what is most important to you at the time of your research.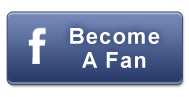 ---
Insurance is important, you should make sure you are covered. Staveley Head Insurance offers truck insurance, have a look at their site.
---
Find accurate and easy to use GPS at BestBuy.com
and save time and money!(affiliate)
Add Your Tips For New Drivers Here
Share your tips, techniques or good habits that will enable a driver to take his or her trucking skills to the next level.

With our experience over the road we could save the new truckers a lot of pain and suffering by giving them insight from the mistakes we already made or what we learned from observation.

Why keep it to yourself!?! Share that wisdom!
What Other Visitors Have Said
Click below to see contributions from other visitors to this page...

Free mobile app for truckers - My DAT Trucker Services

Check out the very helpful mobile app for truckers: 'My DAT Trucker Services' App for android, iPhone and blackberry.
This Free app shows loads, nearby …...
a few more tips for new drivers

This is a great trucking web site keep up the good work. I have been trucking for 3years now and a lot of things that you talk about i can understand. …...
Louisiana weigh stations

You can blow by Louisiana weigh scales. They never chase....
stay to yourself and be true/respect

dont talk too much.
dont give free information about yourself.
If your boss ask questions be brief and short. answer questions with out being a smartass. …...
Interact with customers, shippers, recievers, DOT, your dispatchers professionally Not rated yet
I am not talking about the formalities of a suited up, swollen head, stiff. LOL
This simply means your not on the block with your homies. Show some …...
Be Careful With GPS Navigation Systems but Especially Truckers Not rated yet
For new truck drivers this may come as a shock to you (or it may not) but anyway, you can't take your GPS 100 percent on face value for it's directions. …...
I was impressed to receive an email from a Don a driver from Canada that specifically asked about tips for new drivers that would save the company money and make him an overall better driver.
Tips that save the company or driver time or money without compromising safety is good for the company and driver. Here's why saving the company money is also good for the driver too.
If the company saves money it more profitable which means it's a more solid company. A more solid company means they are like to stay in business. A more profitable company means they might one day get a clue and pass some of that profit down to the drivers as a raise or bonus. On the other hand if a company goes out of business because of its employees not being reliable, responsible or not caring about how they take care of the the equipment or customers that company may never have time to offer the driver any more pay or benefits and it may even end up going under which means the drivers and stock holder lose out. Most people don't think about all of that but it's a good thing that you do! It will make you a better steward of your job.

In any event, these newbie driver tips will help prepare a driver for being an owner operator also so might as well get in good habit forming mode now.
Here are some Tips for new drivers to help save company money and be more profitable

- Accelerate and Decelerate smoothly at low RPM range. Don't reeve the engine.
- When unhooking trailer don't pull on the black air hoses, grip the metal glad handle only.
- When backing under trailer make sure the trailer is up high enough so that it glides over the 5th wheel instead of hitting it square. That will cause excessive wear
- Do your own simple repair jobs like replacing light bulbs that are in easy reach. Also have duct tape, screw driver and pliers or adjustable wrench with you in the truck.


The other day I bought turn signal light bulbs for the truck instead of going into the shop where it would have been half an hour minimum charge. Plus it would have burned up 2 hours of my time putting me way late delivery my next stop. The company will often reimburse for such items if you turn in the receipt.

- Also pay close attention to your surroundings. If you don't think that you are somewhere you supposed to be stop and ask or call people again to get directions. Sometimes a person will say left when they should have said right or they may even send you down a street that big trucks are not allowed on.

Just got through talking to Keith and here are some good tips that he threw in.


-Go up and down hills in the green range of the RPMs. In other words don't overwork the engine.
-Don't idle when you don't have to. (Fueling, etc) -Use the cruise control as much as possible under normal driving conditions.

Add your new driver tips for newbies at the bottom of this page
More videos that give tips to new truckers. Watch and learn tips that will help you make trucking a better career and not just a job.