Owner Operators Benefits
There are definitely some benefits that owner operators enjoy.  But not always.  you really need to check into the company that you are going to lease on with.  If you are going that route but later you will see that the term owner operators is loosely used and could describe various scenarios.




Paid more in less time
More control over the loads you accept
Can work when you want to
Can write off more expenses
Owner Operators Need a Driver ?
Ex Truckers - Part Timers - Felons - Find Loads Fast and Free

Becoming an owner operator is not all glory. There are things that you should consider before becoming an independent contractor. It takes a higher level of responsibility, attention to detail and good business aptitude.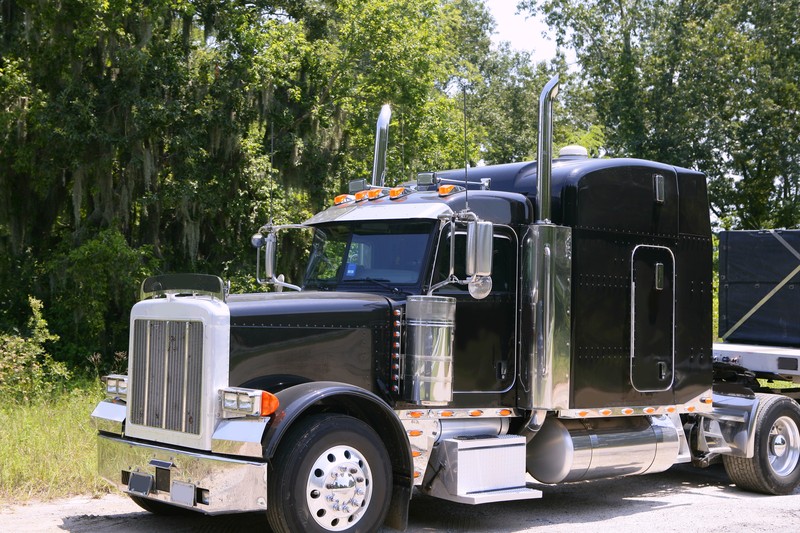 ---
It is a Business
Many people that fail as an O/O, do so either because they are leased on to or do business with poor quality companies, lack vision, or don't see their operation as a legitimate business. Trucking as an Owner Operator is a real business. Also, becoming an owner operator
doesn't mean all of a sudden it's your world, you call all the shots and no one else matters. You still need to have a positive attitude and realize that everyone is part of a team to get the job done if you want to make money.
If customers can't get their freight on time and experience good services, they will choose another carrier. Some contribute to the carriers poor reputation then complain about low freight pay and slow freight. Think it.
It is a shock to some that you still are expected to do some things that you might not want to do or go some places that you don't want to go at some companies unless you get your own authority and customers. Something else you might not want to hear.... Many without their own authority, don't make much more money than an experienced company driver at the end of the year after expenses and taxes are paid. Their greatest benefit is more freedom, not necessarily more money (as you will learn later) unless they are business savvy, conservative and forward thinking.
Having a tax specialist who is familiar trucking and life as a trucker is also highly advised for best results.
Owner Operator Trucking Tips and Advice
Listen to the words of successful O/Os. This is Casey an owner operator out of North Carolina. He hauls cars and will give more advice about car hauling on the car hauling page but here he will tell you about the mindset an owner operator should have to help him be successful in the trucking industry.
Options For Becoming an Owner Operator
Own or buying your truck, operating not with your own authority, instead running under the authority of another trucking company. (Called leased on to that company) That is what the page you are reading is about.
Owner Operators can either lease on to an established trucking company or they can get their own authority as outlined above. Which route is better? It can't be said which direction is the best way go, it depends on the individuals desires, situation (his contacts, money in the bank, family, equipment, etc)
Getting your own authority is more pay and more responsibility . With that route...YOU ARE The Trucking Company. Follow the link above to find out more. Owner Operators are responsible for paying most of the expenses associated with moving that freight (there are a few companies who pay tolls or other expenses). Weight ticket, tolls, permits, violation tickets for inspections, fuel, maintenance, repairs, parking, lumpers, etc.
Are you responsible enough to make this happen?
Should You Become an Owner Operator?
Hard to say, you must ask yourself that, based on what you have learned and what you already know and the type of person you are.
I became an O/O after about 7 months of driving. I learned many things the hard way. Plus, I was blessed to buy a good truck and lease to a good company. I have meet drivers who started off driving as an owner operators. Most of them were retired from somewhere else and had money saved for emergencies.
I don't recommend anyone to become an owner operator until you drive a year or so. The best way to determine depends on how well you handle business and how fast you learn about things you are involved in. (In this case the trucking industry.)You need to know about the ins and outs of the industry to take on the responsibility of an owner operator.
I will give you an example of what i mean. After being a driver a while you learn that it's hard to get a load out of some parts of Florida a certain time of year, same thing for California. You learn that freight coming out of those places are going to be real cheap in the slow season. If you jump in this off the street you wouldn't know those types of things, which mean you would loose money going to those places at the wrong time of year because your expenses stay the same and your profit is shot either in low freight rate or delay time waiting on a load.
You could have driven 3 trips from North Carolina to Chicago in less time and ended up with more money. You don't jump in the game with that knowledge. You learn that with experience.
Furthermore, the way things are right now, I would talk to a lot of owner operators before I became an owner operator.
Remember as an Owner Operator you'll be paying these high fuel prices and all other expenses associated with driving. The expenses have gone up but the rates haven't!
O/Os do best when they find a niche or companies to do business with directly. (cut out brokers)
Or hauling some specialized freight like household, heavy hauling, or shrubbery, etc. I've heard hauling bread dough pays pretty good.
Even being leased on to a specialized hauler can bring in a decent wage I would think, lets wait on some driver feed back on that.
In any case, hauling regular freight often don't make any more than a company driver at the end of the year. The biggest advantage he or she does have is more control over where they run and not having to run as hard to make it(Unless they got a new truck payment. Then you don't have much time to break)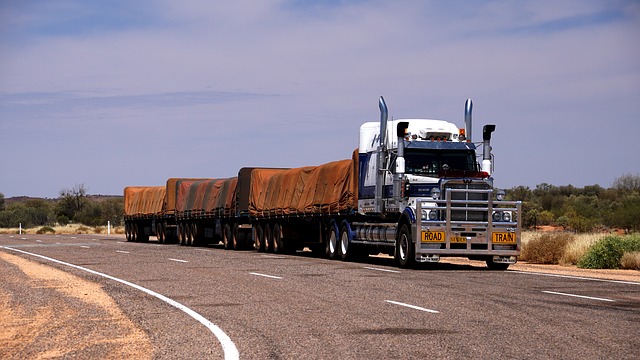 How much does Owner Operators Make
People always wants to know how much does an owner operator make. There are many variables to how much an owner operator makes. It mostly depends on the type of truck driving jobs he's chosen (what he's hauling) and how he's paid.
They may get paid percentage of the freight charge or paid by the mile. Just like a company drivers, the more specialize the freight the more is paid.
Typically a owner operator hauling regular freight over the road can expect to gross $100,000 - $150,000.
Remember this is gross!
At the end of the year after taxes and all the expenses come out(depending on how his operation is set up)the driver ends up with anywhere from $35,000 - $75,000 or more in specialized hauling.
Larry is an O/O with Fedex.
He is always looking for top notch team drivers with a clean record to run East to West and back. He is based out of Dallas. You must have a clean driving and criminal record to drive for this owner operator. I talked to Larry for long enough to feel confident that he is someone you probably would want to drive for.
A problem he runs into is clowns who don't appreciate the opportunity. It's a shame because finding good people to work for is not easy. For me, I think this is a very serious message to all parents about how important it is to teach good work ethic to your children and make them appreciate opportunities and other things in life.(ok, didn't mean to go into all of that...)
O/O with more tips, advice and insight to add do so below
What Are Your Comments?
What are you thoughts, ideas, or comments about the information on this page? Do you have experience with the topic. Can you give additional information? What's your story? What's your insight. What's your opinion? What's Your question? Share them with us!
____________________________________________________

DO NOT make childish posts attacking people or companies.
DO NOT abuse this site to get back at someone. You will be banned.
____________________________________________________
Other Comments
Click below to see contributions from other visitors to this page...

Top of Page