Private Truck Driving School

Private Truck driving schools can be small, large, local mom and pops or nationwide chains.    They can be accredited, certified or neither. Not all truck driving schools are created equal.  
Question:  Which truck driving school is the best to go to?
Answer:  There is no one best truck driving school.  It's a matter of what's available in your area and what suits your needs.

Read on to learn about the some differences to help you determine.

---

What is a Private Truck Driving School

Private Schools - These training centers do nothing but train people to get their CDL license.  Usually a Class A license.
Attending could cost more than other types of truck driver training, but on average the programs may also be quickest route to a Class A license. 
Training might be state regulated but that doesn't mean it's certified or accredited.  We'll will cover those terms next but remember, there are some small time training outfits with a passion for providing great training that are neither certified or accredited. 


This page is about the private truck driving schools.  There are 2 other types of truck driver training which are discussed more on it's separate page.  Those are.....

---
 Accredited vs Certified Schools

Standards in Trucking Schools
Some truck driving schools have gone through extra measures to have a third party verify their program.  Naturally, attending these programs will cost more than those who have not.  It is a good bet though, that you will get what you expect from the program. 
Question:  Is Accredited or Certified better than non Accredited or Certified?
Answer:  Not necessarily.  It does mean the they have been through a process that demonstrate they have met minimum requirements for the designation. 
Question:  Is a non Accredited or Certified training school bad.
Answer:  Not necessarily.  There are plenty of organizations that don't go through the hassle.  They may turn out students just as equipped or better prepared than some of the accredited places.
Don't worry, I'll tell some of the things to look for below. 

Accreditation - Accredited trucking schools have been approved by the Department of Education.  They must have a certain number of hours behind the wheel and meet certain guidelines that includes office the administration and staff.  They will qualify for traditional financial aid such as pell grants.  This is costly and is most commonly found with Public or community college programs.

PTDI Certified - PTDI stands for Professional Truck Driver Institute.  They are a 3rd party that will make an assessment of a trucking school's program.

The program must meets skills, curriculum and knowledge standards and include 44 hours behind the wheel for each driver.  Because of these standards in place it is like a guarantee of a certain level of exposure for the soon to be driver.
Obviously, the training might cost more but it could pay off in job offers and driver confidence.
---
Questions to Ask When Choosing

These questions will help you compare trucking schools to one another.

---
Advantages of Private Truck Driving Schools (Pro's)
Usually it is the quickest way to obtain your CDLs
You can go to any company that hires trucking school graduates (assuming the school doesn't limit your options)
Disadvantages of Private Truck Driving Schools (Con's)
Usually the most expensive way to get your CDL license
Regulation of schools has some loopholes. Go to a reputable school.
Look for signs of passion in teaching the driver.  Most expensive doesn't guarantee the best school and the cheapest could be the weakest.  Bottom line, ask question and seek references/feedback from pass students A.K.A. drivers.

---
My Truck Driving School Experience at
Alliance Tractor Trailer Training
I attended one of the Alliance Tractor Trailer training centers in Dunn, North Carolina. It was a pretty good school in my opinion. I learned all I could in a class environment and most of the class passed the training course on time. (We had additional time to retrain and retest if you didn't pass the first time)Remember this was in 1996 or 1997.

Most of the equipment at the time was in great shape (most...lol some was just in good shape, lol) and the instructors were knowledgeable enough to teach and at the same time entertaining enough to keep your attention.  (I think I fell asleep only once!  Probably my fault.)
Remember, this is just my opinion on my experience. All I know is I learned a lot, I passed, got licensed, and they let me come in at the last minute so I really did appreciate that. Oh yeah I remember them being real flexible at the time with the financing of the truck driving training. (half cash and half finance) I remember them being average to high cost and financing being high. (3rd party financing)

In any case there are a so many ways to get a CDL now that there should be a training center of some type within a reasonable distance from you for a reasonable price. You will have to browse around to see what works best for you in your location and situation.
Type your town, city or state then truck driving schools or CDL Training to see if there is local CDL training near you.
Ex. Truck Driver Schools in New Jersey or Florida CDL Training, Charlotte Truck driving Schools.  you get the idea....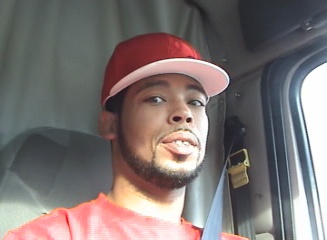 Best of Luck and Share This Page is it helped you!
Free Company Sponsored CDL Training

Find Your Local Truck Driving Schools
Advantages of Becoming A Trucker
Disadvantages of Becoming a Trucker
What truck driving school did you get your CDL training?
Drivers where did you get your CDLs and how do you rate the training program you attending on a scale of 1 to 10.

10 being the highest.

Based on what you learned, the equipment, the instructors ability to keep your attention in class and the quality of the information he or she delivered. How well did they prepare you for going over the road as a trucker.

Also if you don't mind how much did the training cost.
What Other Visitors Have Said
Click below to see contributions from other visitors to this page...