Much harder than I ever expected
by Addie
(Colorado Springs, CO)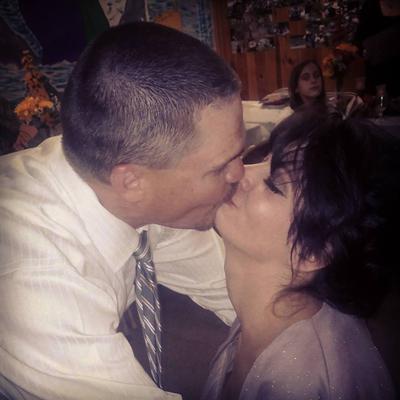 Our Vowel Renewal Oct 2014
My hubby just became a trucker. He literally just got his training dispatch this morning and is headed from TX to CA. The last 4 weeks he's been going through training and orientation, and I was at least able to see him 1 night a week until we put him on a plane on V-Day eve to Dallas. I won't see him again for about 5 weeks.

Unfortunately, and admittedly, I am not nearly as strong and independent as some and I find myself having daily meltdowns - sometimes 2-3 times a day. For 15 years, we've been virtually inseparable. He is my best friend and needless to say, the love of my life.

I am so proud of him for getting through this and know that by him doing so, he is setting us up for a secure future - but my heart aches. Our 3 girls are older, 2 left at home, 16 and 14, so they are more independent and don't "need" mom as much, so I don't have little ones to keep me busy and preoccupied.

This last summer, we moved to a new town and it's been tough to make new friends. I am finding myself quite lonely and isolated, and hope to find other trucker wives that can offer some moral support to get me through this without losing my sanity!