Looking Back at my Life
by LADY,L J
(Memphis,Tn,usa)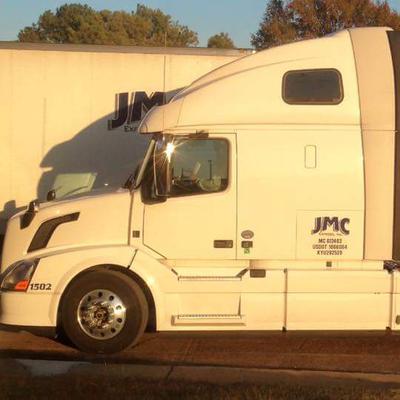 OVER ALL,TRUCKING WAS MORE OF OUR LIFE, A TRUCKERS WIFE,LIFE STARTED WHEN HE GOT IN SAFE&DIED,AFTER PLAYING BASKETBALL GAME!! SAME GAME. IN HIS LIFE EVERY SUNDAY,
If i could live my life for the rest of my life til i turn 100 from now a few months from 50. I would trucker wife was that life, i was so use to it.

After closer to 19 years of him driving of 27 yrs we were together & married10. It was another job to me,being there to prepare his things for trip,cooking extra,a friend,a ma to 2sons, a lover,a wife,all da above,he was the bread winner.

Over all, the company wore him out. Didn't respect,our family for our time! i shall not complain of the memories,of him driving otr. My husband died,on aug7, 2016.

The company that he drove for 10yrs,voided the check for week before&never gave me 1 for,the week he had came in the morning before passed nor vacation & said there was no insurances.

They gave me the check cause someone stole his wallet when he got in his personal truck to come home while i was at church!!

Still lay awake at nite sometime on fool mode,hurt,broken & no income just remember when&reading on da road texts!

Wives find a way whatever,they doing it for us! Driver,please respect&love yo wife,like its the last time, everytime!! rodger that!!!in his green bay packers fan voice! peace!!!