DOT Medical Examiner in Gallatin TN
by Dr. Michael Tigges
(Gallatin, TN)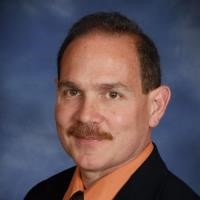 Dr. Michael Tigges
Hi,


I am a Certified DOT Medical Examiner and my job is to keep the public safe and keep truckers on the road, healthy and able to do their jobs to the best of their ability.
I was one of the first in TN to become a certified DOT Medical Examiner of the United States Federal Government. The National Registry of Certified Medical Examiners requires all medical examiners performing physical examinations for interstate commercial motor vehicle drivers to be trained and certified in FMCSA physical qualification standards.
I take my job seriously as truckers take their job seriously and realize that we must work together to keep everybody healthy and working on the road.
I am a hands on Doctor and am available to answer questions regarding blood pressure, medications and other questions and concerns that truckers have regarding their physical and am happy to help in any way I can.
For more info and/or to contact me go to:
http://www.samedaydot.com/faq/
and check out the frequently asked questions page.