Been a truckers wife for 2 years now and.......
by Jeni
(Phoenix, Arizona)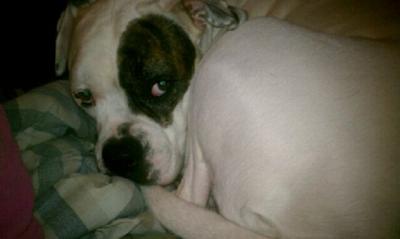 I have been a OTR truckers wife for 2 years now. He is a trainer and loves his job. I like it at times and hate it other times. I run a daycare and during the day when I am busy I'm fine but lately at night when the house is quite I start going crazy missing him.

We have a 16 year old son at home and I do a lot of things with him. I was doing great for the first year and a half and then he switch companies and was home a lot more then he went local and he was home daily.

Then the local job started falling apart and the pay was only $60 per week so we went back to OTR. I don't know what to do to stop this pattern I'm in. We need his checks and insurance and we loves it but hates us not being with him.

He wants him in 2 years after our son graduates to close the shop and go over the road with him. I don't know if I could handle the trucker life style and I definitely want to take our pups so he would have to go owner op.

I looked around for a place like this to see if anyone else has basically hit a wall and got depressed after such a long period. I think maybe it is because he was home for 3 months.

I told him the other day I thought he was gonna start looking at local again but we cant because we need the insurance. I wanted him to get his CDL so he could drive school bus not be a OTR driver. But with the economy I suppose he is lucky to have a job and be training.

Thanks for reading..have a great day. :)
Join in and write your own page! It's easy to do. How? Simply click here to return to Truckers Wives Forums.