An American Truck Driver and Undercover Agent
by Richard Windish
(Sebring, Fl 33870)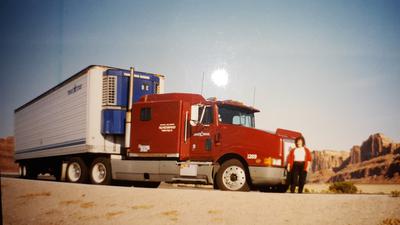 This is a fiction about a Christian truck driver who is asked by the feds to help in catching Isis terrorists trying to build a nuclear bomb In the USA.He is to run the areas advertising to haul anything no questions asked, for a price, and hopefully pick up some of the many movements by truck that is reported is happening.


He gets involved with several shootouts and even more situations that he has to get out of. A clean action filled book with a lot of trucking situations.
I was a long haul independent driver with 4 million miles when I retired. Book is available at amazon.com add #9781980648215 to amazon search line.
Join in and write your own page! It's easy to do. How? Simply click here to return to Trucking Books cmem .