Being a felon living in Idaho only allowed to run 4 states. Is a trucking career possible?
by Robert Stevenson
(Boise, Idaho)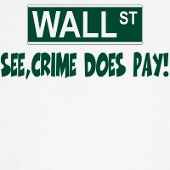 Crime only pays on Wall Street
I have an aggravated assault conviction (2009) and am currently on felony probation. I am 51 yrs old and no family and my P.O. say's I can do a 4 state area but not across the country. I live in Idaho. What are the chances of me getting or not getting a truck driving job with the felony?
Click here to read or post comments
Join in and write your own page! It's easy to do. How? Simply click here to return to Jimmy's page.