This driver needs our help.. Please Read!!!!!
by Drew
(Apopka, fl, 32703)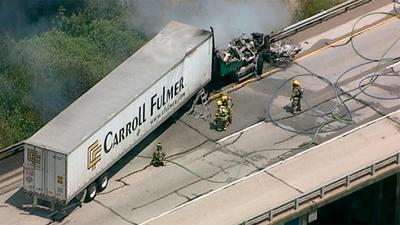 Please share this message and link with as many people as possible.

A friend and fellow driver O/O was involved in a serious accident over the weekend and is currently in the Dallas , TX burn unit. He has 3rd degree burns on 80% of his body.

He was trapped in the truck momentarily after the vehicle slammed into a barrier from a blown steer tire. He was airlifted to the trauma unit and cannot even get himself out of bed now.

His bills and medical expenses are stacking up so we created this fundraiser to help him as much as possible try to make a full but long recovery. Please share this and say a prayer for Jeff.. Thank you

http://gfwd.at/15HSVt4





Thank you,
Join in and write your own page! It's easy to do. How? Simply click here to return to Speak Your Mind, Vent, Unwind, Get It Off Your Chest.