TheSteelLady
by denise ferrara
(center valley pa usa)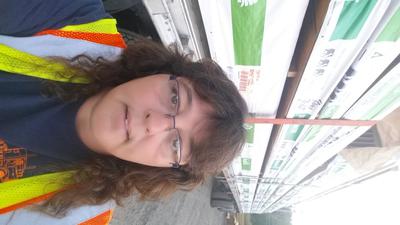 Oh yeah I think we got it made out of here being a woman. Men seem to let us slip by or it could be my gift to gab, lol. The only thing I could think of is bathroom break unless you really got to go.


My disadvantages would be upper body strength. Being a flatbedder, I could really use a few more muscles up there.
Other than that the guys got to hustle to keep up with me.