Surplus Freightliner Parts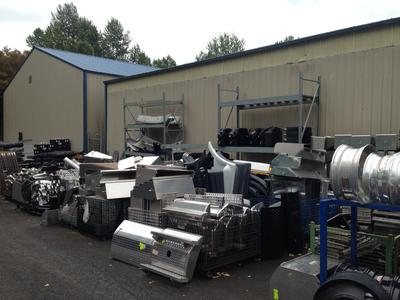 We have a wide variety of surplus parts bought from Freightliner truck plants. Some are excess stock, others are scratch/dent items that they couldnt sell on a brand new truck. Items include everything from hoods, fairings, door skins, and other body parts; to electrical items such as headlights, switches, mirrors, and radios. We buy direct from truck plants every 2-3 months and are able to save our customers a lot of money on commonly replaced items. Just a couple examples of the savings: Cascadia mirrors-$220, M2 mirrors-$150. We also have access to aftermarket headlights and other items at a considerably lower cost than chrome shops or truck stops.


Surplus Parts
9622 NE Vancouver Way
Portland, OR 97211
503-978-8133
jondikeman@pdxftl.com
Join in and write your own page! It's easy to do. How? Simply click here to return to Used Trucking Equipment for Sale.