McDonough, Ga.30253.... Larry Simpleman Lass
by Larry Lass
(McDonough, Ga.30253)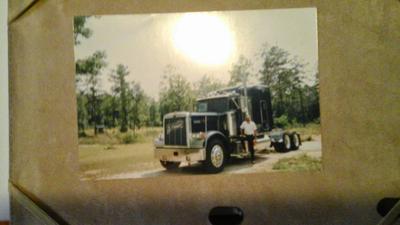 Leased on with LandAir
I have 30+yrs of experience, 10 yrs local and the rest running my own trucks OTR. I have been retired since 2010, and I'm about to go crazy setting around the house. I'm looking for 1 or 2 days a week, or weekends, large units preferred, and no touch.(lol)


Really like a clean truck. If there are tools in the truck, or I will take mine, cause I don't mind trying to fix it if I can, I know how expensive it can be to have a lazy driver, that would rather sit for hrs., verses changing a fuel filter, iv never had to call a service truck myself. My Wife is a dispatcher, so, I have to help them out sometimes.
Thanks and hope we can help each other out. Look Forward to speaking with you. GOD BLESS
Someone stole my phone, please use email for now.