if it weren't for trucks and the drivers in them, you'd have nothing.
by facebooker
(usa )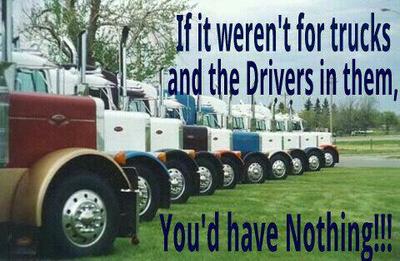 I thank and appreciate the men and women who deliver our goods"!!

Everything from toilet paper to coffee.
Come support our drivers at www.facebook.com/respecttruckdrivers101

Thanks and hope to see you there!!!
Join in and write your own page! It's easy to do. How?
Simply click here to return to Speak Your Mind, Vent, Unwind, Get It Off Your Chest.