Used VOLVO Frigo FL 618.220 Truck for Sale - 2003
by Kleyn Trucks
(Vuren)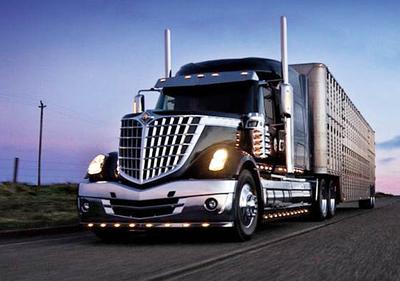 Used Trucks for Sale Online at Kleyn Trucks
This VOLVO FL 618.220 truck comes at best price with excellent features. These trucks come with more power and excellent looks as compared to other vehicles in the market.


There is a good stock of used Volvo trucks from various brands for sale at Kleyntrucks.com and you can easily find the one that you want as the vehicles are neatly categorized. Below are some specifications of this Volvo trucks:
This Volvo truck is available in white color and it is powered by Euro 3 rated powerful engine.
It produces 217 horsepower capacity and comes with air suspension.
The gearbox kind is manual and comes with 6 gears and excellent power steering system.
The truck cabin type is globetrotter and capable of lifting a weight about 17,000 kg.
It also has good ASR and ABS equipment.
This truck consists of short cabin and it is equipped with good air condition and parking heater.
Please feel free to know more about all the specifications, discount price on this VOLVO FL 618.220 truck by contacting our Sales expert right now at www.kleyntrucks.com