My life and my childrens future.
by COREY D HARRIS
(huntsville,al united states)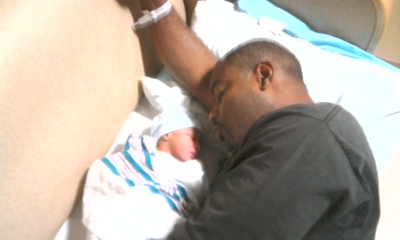 my newborn Decoreyus
Hello my name is Corey Harris,and I just lost my job because I was on my home for hometime. It has never been an issue in the past until I found out that they were paying me 17cpm, after signing agreement for 32cpm. I am not perfect in any way but I give everything I do 200%.


For example I left on 10-12-10 to decatur al,went to jonesboro ar,from there to eloy az(repower) then on to bloomington ca,then to torrance ca,saw the famous Staples Center,then from torrance ca,to St.Louis Mo.then waited a full day and next morning for a load,so I message my dispatcher and asked for a load to take home so I would have one for Monday,after several attempts at this and no load I said im going down to memphis to the pilot and if you guys can find me a load close or on that route towards Alabama send me load info if not then I will see you guys Monday morning.
He replied back 10-4. I cross the miss scale at or close to iuka miss,and then the state line into ala,and 45 miles into ala,they send me a load that is in kansas city,and said to deliver it to fla,6am monday morning,I call and politely respond what about my hometime it was approved on 10-20-10 for three days,so I could spend time with my children,my oldest son is 7 and has Autism so its very important for me to share my time and attention with him, my oldest daughter is 11 and very book smart help her with school work and school projects,my youngest son is three weeks,so its important to spend time and love him,and give mama a break.
But as of 8:30am this morning woke up to find the truck gone all my things in it and no warning or sign of me being fired,but remind you all I never quit and its never been a problem before,until I asked how can you all take my entire check 750.00 my family was depending on that money,response from company rep,this conversation is over and a dial tone. Please some one bless my family with a job for me please.
They also threatened my job before if I became tired and needed a rest if I couldn't keep going. (TWO FIVE SIX) FOUR TWO FIVE 4309