Disclaimer: Lifeasatrucker.com or The Crazy Trucker is in no way endorsing or making guarantees on this or any product displayed or mentioned on this website or off. This is simply information to use based on your owned judgment. You order at your own risk.
---
The Gingerich Family put together this cookbook to help take care of their Mom Read her Life as a trucker's wife article here
Favorites from Gingerich Dozen
Bakery and Family Recipes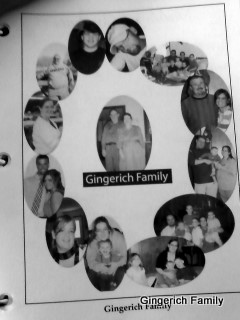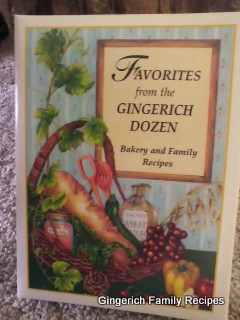 FAVORITES from the GINGERICH DOZEN Bakery and Family Recipes
The cost of the cookbook is $20.00 each and shipping & handling is $3.50 for 1 cookbook. If you want more then 1 cookbook let me know and i'll get you the correct amount for postage.

To order these cookbooks you can either email me at: martins5695@yahoo.com or inbox me on facebook.
Or order by calling 765-437-4274
or by sending a check or money order to:
Rhoda Martin
1601 N 700 E
Kokomo, IN 46901


or

Gingerich Bakery
5447 N 600 E
Kokomo, IN 46901

If sent to Rhoda you will probably get quicker service! The cookbooks also have a cookbook EZel with them! If there are any questions feel free to ask.
Thank you so much once again.
God bless...
Sincerly,
Moine & Rhoda Martin
Top of the page - Gingerich Family Recipes