Galaxy DX 48T 200 watts
by Joe Hernandez
(San Antonio, TX, )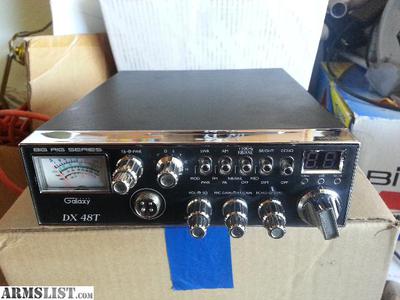 Selling my Galaxy DX 48t $225


Galaxy dx 48t Big Rig Series 200 watt cb radio. The radio works great. It does have some minor scratches but well taken care of.
Tired of waiting for radio hogs to shut up to get a word in edge wise? Well with this radio you won't have to. With 200 watts at your disposal, you just key up and walk all over those radio hogs!!
Also If you're a prepper then this radio is a must have and essential for survival.