Collin goes thru his Pre-Trip Inspection
by By Collin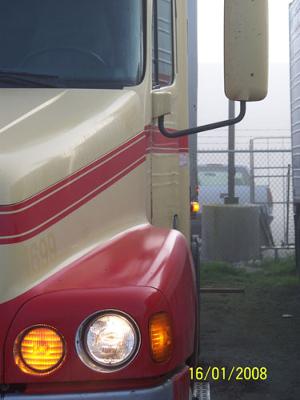 Freightliner at truck driving school
The pre-trip inspection is probably one of the biggest challenges in getting your CDL. It's a little less intimidating when you have the truck in front of you so don't let Collins written account scare you away.


Pre-trip inspection by Colling
Join in and write your own page! It's easy to do. How? Simply click here to return to Trucking Life With Collin and Molly.